Inform Yourself
What is bullying?
It is repeated and systematic emotional abuse that – consciously or unconsciously – can lead to great psychological damage.
Bullying may be hidden and imperceptible to outsiders.
The internet can be used as a weapon for bullying because it is very easy to adopt a fictitious name or identity to send aggressive and humiliating messages.
Three characteristics are common in bullying scenarios: intention, repetition, and power (UNICEF, 2023).
The first two years of the pandemic when much of society was living in varying levels of quarantine complicated social rules and conflict resolution skills for many young people.
Latin American data
One in three children/adolescents have been involved in bullying in some way. According to the Organization for Economic Cooperation and Development (OECD), the Latin American countries with the highest rates of bullying are the Dominican Republic, Colombia, Costa Rica, and Mexico.
Effects
Unaddressed bullying can have damaging and long-lasting consequences on mental health and well-being and can result in anxiousness, depression, substance abuse or bad performance in school. Young people who experience bullying are twice as likely to feel lonely, experience insomnia and even have suicidal thoughts (UNESCO, 2020).
How is it treated?
Prevention is key. Schools and communities should provide regular trainings to talk about how to identify and address bullying. Young people should be empowered to call out bullying when they see it happening. Schools should have the informational and capacity resources to accompany families who are going through bullying challenges. Early detection through alerts and communication between the educational center and the family is key. 
Bullying is dangerous, but it presents a community with an opportunity to develop processes of reflection, learning, trust building, just restoration of the damages and prevention practices so that the bullying will not happen again.
TeenSmart virtual course for peace: A Proposal for Prevention.
TeenSmart has been addressing bullying for many years through different tools & services. One of them is the online peace and conflict resolution course for young people and schools. The course' broad aim is the promotion of a culture of peace and conflict resolution and is not limited to bullying but also talks about domestic violence, violence in relationships, and cyber bullying. It is a 100% free online course for adolescents available at www.jovensalud.net.
Take Action
Take advantage of the

tools available here

 to chat with the teens in your life about difficult topics. We have joined the Paniamor Foundation in Costa Rica in their digital campaign — "Seize the Moment" — which encourages adults and caregivers to talk without prejudice or fear about sexuality and other taboo topics. Watch one of the campaigns videos here.
Promote the services of JovenSalud.net TODAY with Spanish-speaking youth and check out the virtual course: CRECER Por la Paz (Grow Peacefully).
Donate to TeenSmart so that these free resources reach more young people and prevent violence and bullying.
Celebrate with us
These first three months of the year, we have been visiting lots of different schools in Costa Rica and Nicaragua! More than 5,000 new young people have registered on JovenSalud.net.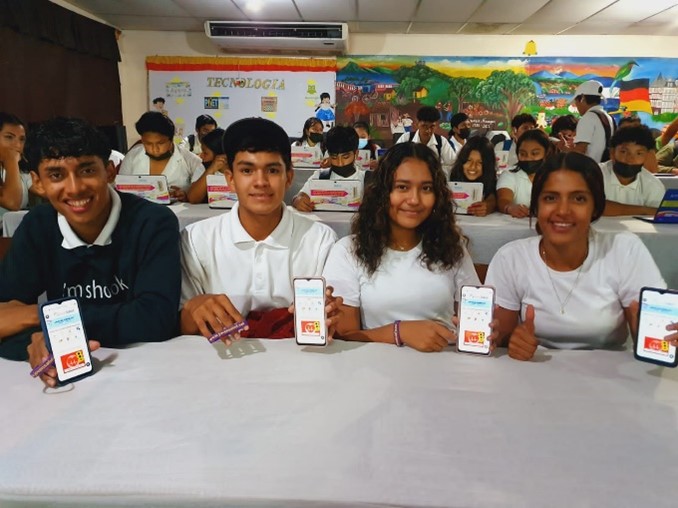 We attended the Social Impact Investment Forum in Mexico (Flii 2023) and visited allies to promote the use of JovenSalud.net among Mexican youth.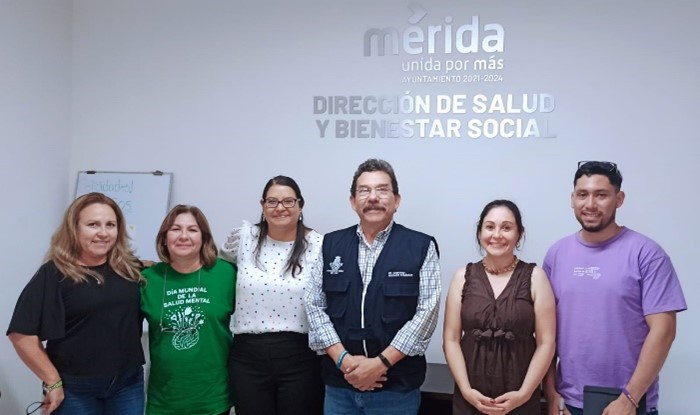 We had an extraordinary event to celebrate 115,000 Latin American youth using our free, public services and to share our vision of reaching 1 million youth! See the photos of the Collective Impact for Youth here.
Get Inspired!
Stay tuned for our upcoming digital campaign for youth:  Los jóvenes alzan su voz (Young people raise their voices)
Companies and major organizations can lead the way for society to change unhealthy practices. During the first half of 2023, TeenSmart has been working with the Pozuelo Company in Costa Rica around an anti-bullying campaign and inviting young people to seek support at JovenSalud.net.